What's Healthier About Straighter Teeth?
Misaligned teeth can lead to premature wear, tooth loss, gum disease, and the build-up of bacteria associated with bigger problems, including heart disease. More than seven out of ten American adults have some kind of issue with their bite, such as crowding, spacing, or overbites - your doctor may use the word Malocclusion. (Malocclusion=Abnormal tooth alignment) But your smile doesn't just rely on how straight your teeth are. There are options for whitening or covering your teeth in order to perfect your smile in every way.
At Modern Day Dental, we know the best options to give you the smile you've been dreaming of. Schedule an appointment with us in Eden Prairie to know your options and choose the right one for you.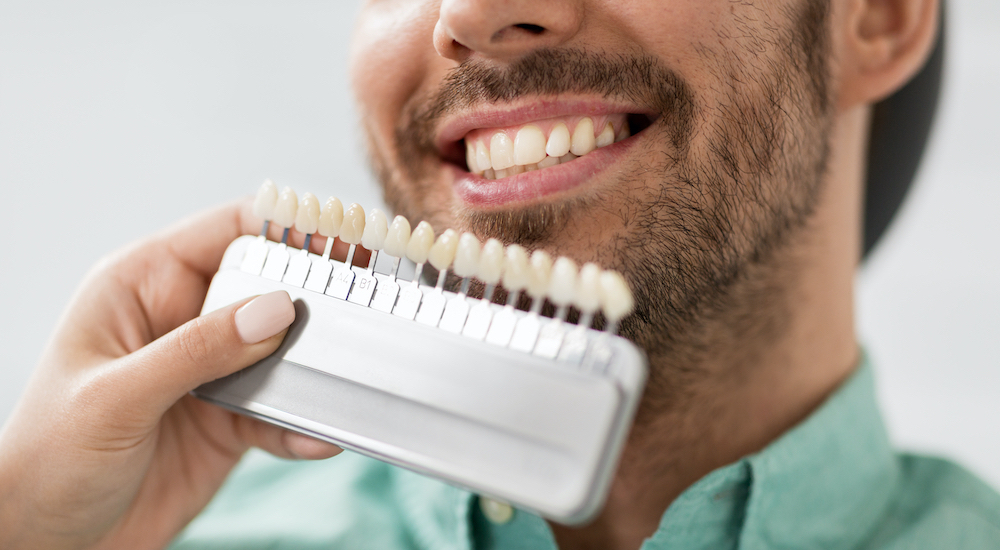 Cosmetic Dentistry Options at Modern Day Dental
When your teeth are aligned, the health benefits are clear. With healthier gums, improved hygiene, and less wear and trauma, the choice is easy to make. And once you've aligned your teeth perfectly, we have options of whitening or veneers to help with your natural color and shape.
Invisalign
When you imagine someone wearing braces, you probably picture small metal brackets bonded to the front of the teeth, with a thin wire running through them. This time-tested style remains very popular -- but it's no longer the only option. Invisalign clear aligners use the most advanced technology to allow you to straighten your teeth comfortably without the brackets. We can offer Invisalign along with more traditional Orthodontic Appliances.
Teeth Whitening
Daily use will naturally lead to your teeth losing their bright shine. We can offer in-house and at-home options for whitening to help you smile brighter.
Dental Veneers
Veneers can help you solve a variety of dental concerns ranging from realigning crooked teeth to eliminating gaps to restoring chips in your tooth. Veneers are also a popular option for correcting discoloration from coffee or other stains. You'll keep your natural teeth and have the adhesive layer to present as your smile.
Our Cosmetic Dentistry Services can also include Crowns, Bridges, Dentures, and Implants. To learn more about our other services, click here.
Align Your Teeth With The Best Cosmetic Dentistry Provider In Eden Prairie
What a difference straight teeth can make! A great-looking smile can boost your self-confidence and have a positive impact on social and professional opportunities. Orthodontic treatment is the original smile makeover tool — and you will be happy to know that you're never too old to take advantage of it. But it isn't all about looks: Properly aligned teeth help you to bite, chew and even speak more effectively. They are also easier to clean, which helps keep your mouth free of tooth decay and gum disease.
Fill out the short form on your screen to set up your consultation today!