Get Your Dental Crown or Bridge Done With Modern Day Dental's Expertise!
Our team at Modern Day Dental is proud to invest in the latest dental technology to provide more convenient, comprehensive, and high-quality dental care. We are proud to offer a variety of options to choose from that can fit within your budget & dental needs! Our team is committed to offering the best materials and technology to give you the smile you deserve.
If you have questions about what services we offer, give us a call or just fill out the form below and we'll contact you about your dental care!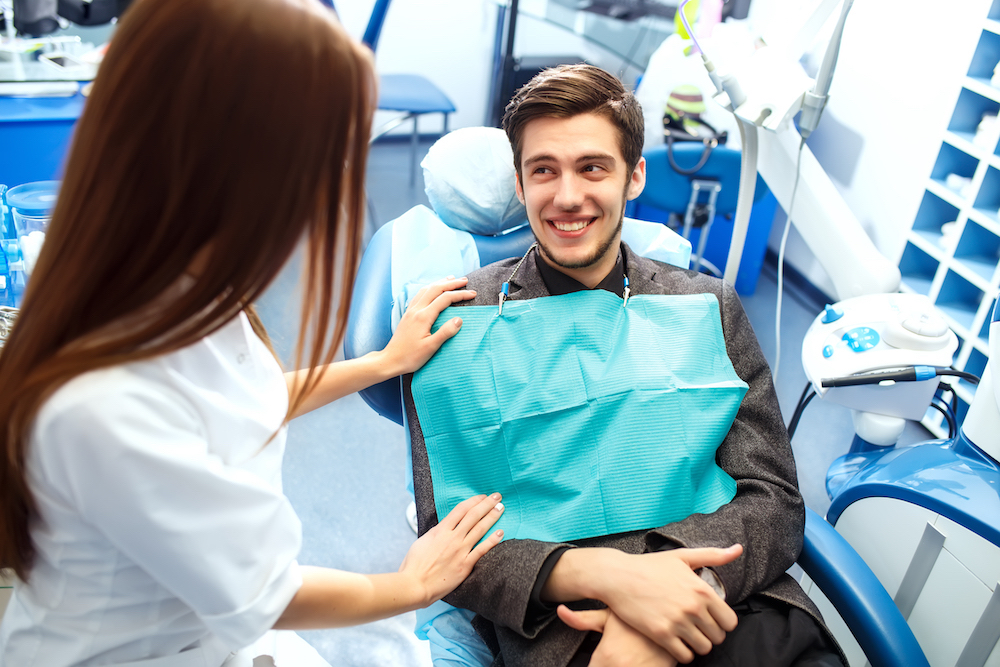 Get The Latest And Greatest With Modern Day Dental
Our team at Modern Day Dental is dedicated to giving you the beautiful, confident smile you deserve. We pride ourselves on modern, comprehensive Restorative and Cosmetic Dentistry options. You'll love your smile again -- we guarantee it.
Dentures
If you're looking for a way to replace missing teeth, dentures are a good way to have an affordable replacement that is easy to maintain. We can offer fixed or removable dentures based on your preferences. Just get in touch with our team to discuss what option would be right for you.
Dental Crowns
One commonly used crown material has been porcelain fused to other material. In addition to porcelain, we are able to offer gold, silver, PFM, and other ceramic compounds to help restore your teeth. With a wide array of options, we're able to provide quick, efficient, affordable, and permanent solutions to tooth decay.
Dental Bridges
Dental bridges may be a better solution if you're missing one or more teeth creating a gap. Our doctors use a set of crowns for the teeth on either side of the gap and a bridge to take place of the teeth missing to create a seamless set that fits in perfectly with your smile!
Dental Implants
Dental Implant options can replace a single tooth or many teeth depending on your needs. We begin by placing a titanium rod into your gum to create an artificial root and then place crowns once your gums and jaw heal. We are able to offer Single or Full-Arch Implants and All-On-4's, so schedule a consultation with us to see what option is best for you.
Strong And Beautiful Smiles Right Here In Eden Prairie!
Modern Day Dental is proud to bring the latest technology to the Eden Prairie, Chanhassen, and Shakopee areas. If you need a dental crown, a bridge, or another dentistry service, give us a call or fill out the short form below for us to reach out to you!