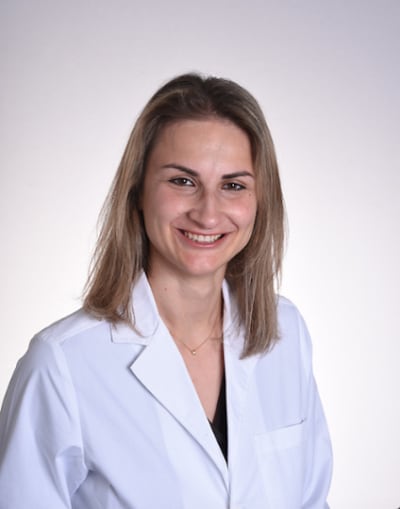 Dr. Sophia Rizzo
Dr. Sophia Rizzo is originally from the southern part of Russia. She completed her dental degree at Kuban State University. Following her education in Russia, Dr. Rizzo then received acceptance into the Advanced Placement Program at NYU College of Dentistry in New York City. During her time at NYU she advanced her skills in all aspects of dentistry. Upon graduation from dental school, she completed her post graduate residency training at Wyckoff Heights Medical Center in Brooklyn where she mastered her skills in surgical and pediatric dentistry. Dr. Rizzo practices all aspects of dentistry, including implants, root canals and extractions.
After completion of the residency program, she joined private practice in New York and provided high quality personalized care to the local community. Dr. Rizzo cares about her patients' needs and goes above and beyond to make sure they are comfortable. Since 2018, Dr. Rizzo has been practicing dentistry in Minnesota.
Dr. Sophia Rizzo resides in Eden Prairie and is excited to serve her community with personalized, high quality dental care. She currently enjoys spending time with her family, participating in numerous outdoor activities and traveling.